Marion Computers 508-748-0005 | Mon - Fri 9:00am - 5:00pm

Marion Computers 508-748-0005 | Mon - Fri 9:00am - 5:00pm
"The Technology Help That You Need At The Right Price"
We provide a wide range of services
Marion Computers was established in 2007. We have solved over 10,000 technological problems. We would love to use our experience to help you with your tech issues.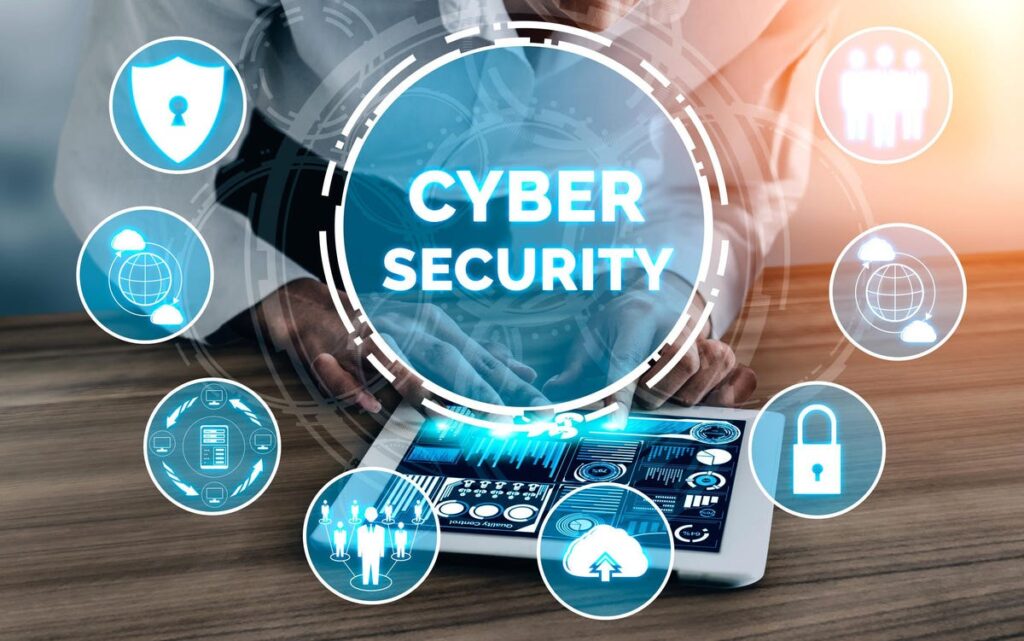 We are a leading provider of cybersecurity solutions for businesses of all sizes. In today's digital age, it's more important than ever to protect your business from online threats. Our team of experts is here to help you secure your network and protect your sensitive data.
Our services include:
Penetration testing: We'll use advanced techniques to test the security of your network, so you can identify and fix vulnerabilities before they're exploited.
Vulnerability assessment: We'll scan your network to identify potential weaknesses and provide a report detailing the steps you can take to address them.
Compliance: We'll help you meet industry-specific compliance requirements, such as HIPAA, PCI-DSS, and SOC 2.

Incident response: We'll work with you to develop and implement incident response plans to minimize the damage and downtime in the event of a cyber attack.
Security awareness training: We'll help you educate your employees about the latest online threats, so they can help protect your business.
Our team is made up of certified security experts with years of experience in the industry. We use the latest tools and techniques to protect your business, and we stay up-to-date with the latest threats and vulnerabilities.
Don't wait for a cyber attack to happen. Contact us today to learn how we can help you secure your business. Protect your business and your customers.
Remote Support
$100/hour (1 hour minimum charge) Billed in 30 minute increments beyond the first hour $150/hour Nights & Weekends.
On Site Support and Consulting
$150/hour (1 hour minimum charge) Billed in 30 minute increments beyond the first hour. We do not charge for travel time anywhere within 20 miles from our shop. There will be a $20 trip charge for onsite visits outside our local area. $175/hour Nights & Weekends
Small Business Support Contracts
$125 month plus $25/month per computer and $75/month per server Includes one scheduled on-site maintenance visit and unlimited priority emergency remote support during normal business hours.
New Computers
$125 consulting fee on all personal and laptop computer purchases. $250 fee on server computer purchases Including:
Customer consultation, to help determine client needs
Order and configuration of system from our suppliers
Installation and configuration of operating system and other software
In store transfer of customer data to new machine and installation of customer supplied software

"WE FOCUS ON TECH SO YOU DON'T HAVE TO"
WE LOVE TECH AND IT SHOWS ALLOW US TO BRING YOU INTO THE FUTURE WITH THE BEST PRACTICES IN COMPUTING
OUR TECHNICIANS ARE SKILLED & HIGHLY CERTIFIED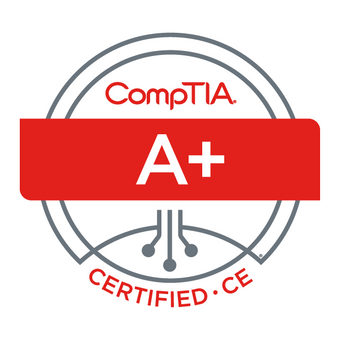 Earners of the CompTIA A+ certification are proven problem solvers who are able to perform critical IT support tasks including device configuration, data backup and recovery, and operating system configuration. CompTIA A+ certified professionals have demonstrated baseline security skills for IT support roles and are able to detect and remove malware, address privacy concerns, and troubleshoot core service challenges.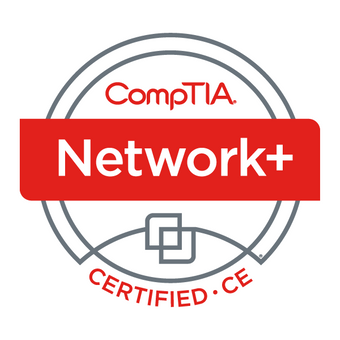 Earners of the CompTIA Network+ certification have the skills needed to troubleshoot, configure, and manage wired and wireless networks found in companies around the world. CompTIA Network+ professionals have demonstrated the ability to design and implement functional networks, configure, manage, and maintain essential network devices, implement network security, and troubleshoot network problems.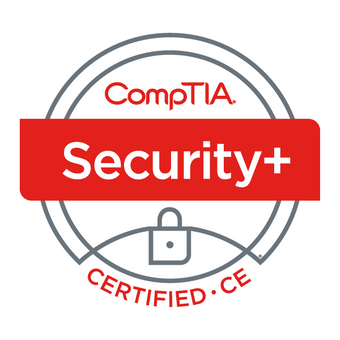 Earners of the CompTIA Security+ certification have the knowledge and skills necessary to perform core security functions required of any cybersecurity role. CompTIA Security+ professionals know how to identify and address potential threats, attacks and vulnerabilities and they have established techniques in risk management, risk mitigation, threat management and intrusion detection.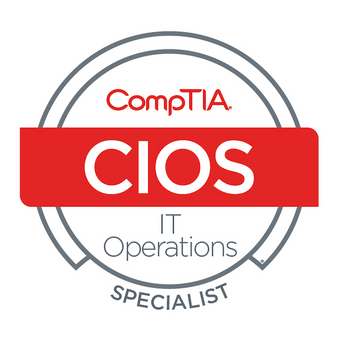 Earners of the CompTIA IT Operations Specialist (CIOS) certification have the ability to manage the flow of a workplace and optimize day-to-day activities. These IT operations specialists have demonstrated the ability to analyze business operations and identify customer needs.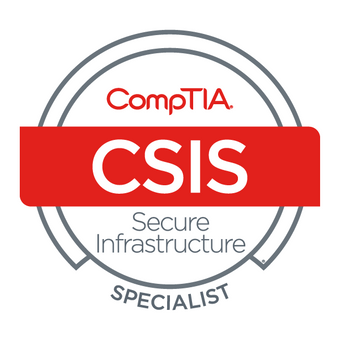 Earners of the CompTIA Secure Infrastructure Specialist (CSIS) certification have the knowledge and skill required to support hardware and software systems. These secure infrastructure specialists will also be able to protect an organization's assets from internal and external threats.